What is a Blog and How You Should Start a Blog- A Simple Guide
What is a blog? Why would I want to be part of it? I often get this question. And it is a good question.
After Dave wiener started blogging in 1994 and he improved the blog sphere after wards. He created RSS, and even discovered podcast.
Back then, the blog was new, and most of the websites were either a forum or a static website. For individuals to create a website in minutes and launch it for the world was rather a fantasy. Today, creating a blog has become a three-step process.
Therefore, Anyone who has something to say can create a blog and launch in a day.
So, what is a blog? It is a diary type website that is updated regularly.
In recent years, a blog has become more than a hobby. It has evolved into a solution for a problem that a niche reader has. Because of the tough competition, and the ease of entry into blogging, being valuable has become a necessity.
Every blogger should begin with a solution in mind. What is my reader looking for? What should I offer them so that they could solve their own problems?
This needs to find a specific topic. In the past, many lifestyle bloggers had a lot of attention. Bloggers used to write everything from daily life to their visions and travel destinations.
Today, it seems like the blog industry is looking to topic based narrow blog.
In this post we answer what is a blog and how does it work? What is a blog used for and why you need to start one? What is a blog content and what is a blog optimization?
What is a blog and How to start a blog, What is a blog used for, What Is A Blog Traffic Analytics?, What is a Blog Promotion, What Is A Blog Optimization, What is a Blog Monetization, What is a Blog Traffic, and How to Get one.
We cover the basics.
What Is A Blog and A Website Difference?
What is the difference between a blog and website?
A simple answer is a blog is dynamic content. While a website could be static in its nature. A basic website used to have 5 pages: home, about, contact, privacy, and TOR. A typical website was an information center for internet users.
A website could include forums, directories, blogs as well.
On the other hand, a blog demands a constant content update. It is not static by no means. The audience comment on your blog, you reply. They contact you. They go through the directory of posts. Moreover, you have continuous posts for a blog to get constant traffic.
What Is A Blog Used For?
The main purpose of a blog differs based on why you need to start them. Depending on what you are looking for, you can tweak a blog to your purpose.
Companies start a blog for marketing purposes. They use it to constantly communicate and update the audience on what is going on in the companies. A blog has a similar feature as a news platform. And this is a great opportunity for brand management.
Individuals also start a blog for various purposes. What is a blog used for individuals? Bloggers use it to tell their story. This used to be called a personal blog. People share their day with their followers. This seems to have lost interest today following the flock of social media such as Instagram.
Others use it to solve problems that the audience might have. Therefore, they only focus on a single problem such as 'diabetes' or 'fixing a car'.
Why You Need to Start a Blog Today?
We now answered what is a blog? The next question is why? It seems redundant to create a blog similar to another that already exists. Many blogs out there look similar and have similar content.
The challenge of today's blogs is not value. In fact, many of these have good content that solves your problems. There is a surplus of solutions on the internet.
So, why you? Why do you need to add another blog into the internet?
1- Start your own blog Blogging is a perfect way of communicating your idea to the world.
Only a few companies and individuals used to own a blog in the past. A blog is not an option this time. Everyone who has an idea or something to say to the world needs to blog. With videos and images, blogs make the best tool to communicate your idea.
Companies also benefit from a blog. Many known companies teach their audience through their blog. They communicate updates through a blog.
If you are a wedding company, you can teach on how to have the best wedding day, best dress choice guide. If you are a marketing company, you can teach about how to advertise a product or promote an idea, or how to design a brand and more.
More value means more traffic. And more traffic is more client to your company.
2- Start your own blog Because blogging is a medium you can control
Unlike YouTube and Facebook, a blog is something you control. Many times, before Google and Facebook, have changed their algorithm and policy that hurt many blogs and bloggers. Many have lost thousands in the process.
Today, a post on Facebook has a lower value to your website traffic than it was before. Viral websites used to use Facebook as a primary traffic source. Facebook genuinely sent more traffic to these websites by placing the post in front of everyone's feed. Now, the algorithm is complex and definitely don't do that anymore unless your post gets viral.
Unlike the platforms you cannot control, you can save and reuse the traffic.
3- Start your blog because blogging makes money
Blogging also makes money. If you provide value, people don't refuse to pay. The top bloggers make up to 100k per month from various sources. The main sources are Ads, affiliate marketing, and selling your own products.
There are bloggers who sold their blogs for millions. Not only that, but there are also bloggers who began their carrier from their blogs.
Huffington Post was sold for millions and later became HuffPost. Techcrunch was sold for 30 million dollars in 2010 in only five years. The create Michael Arrington became a millionaire after selling the website to AOL.
Tree Hugger is another website started by Graham Hill, an environmentalist. He sold the blog for 10 million only in two years.
Related: What is a blog and blogging to make money
4- Start your own blog because through blogging you help others
Blogging is a value. I know that many blogs are not that useful, and exist only to get something out of unsuspecting readers.
If you provide value upfront and create a relationship with the audience, you will surely get paid accordingly.
What is the value? What is it that you offer to your audience? This is why we need a focused blog topic. Your website should be a solution to a certain problem. You can start a weight loss blog, or diabetes blog, or divorce blog. In all these topics, you need to find out what the reader is looking for and give them the solution.
Don't write about health. Because no one will search 'health' to find a solution for their cough. Instead, being a single mom is a challenge, or investing in the stock market is a challenge raising a child is a challenge that needs a guide and a solution.
Related: Profitable blog topics to make money
5- Start your own blog and grow as a human being
If you don't solve a problem, you can always document your life with a blog. You necessarily don't have to talk about a problem. Instead, you can inspire, you can show what your life is about. This is hard work these days. The number of influencers has increased, and differentiating one from the other is hard as well.
But if you have an interesting journey, why not share it on your blog as well?
Where You Need to Start a blog?
Not all platforms are the same. Some are free and others are paid. Some have less support and tools while others have more. The platform you start blogging on has a lot with your future success. Start on an expensive platform and you will worry about life. Start on a platform with low functionality, then you will waste more money.
We all have asked the same question when we began our blogging journey. Some of my students wanted to start their blog on free platforms while others paid a lot to start on platforms such as Wix.
But which one is the best to start with?
Many platforms help you start your blog. These are bloggers, WordPress, Wix, Joomla. I will explain the first two.
Blogger
Blogger was one of the first blogging platforms offered by Google. Blogger still exists in the market offering both free and paid services. Blogger offers every function that other blogging platforms offer, and is easy to use.
The free service offers with an extension 'blogger.com'. Therefore, your website would look like, yourwebsite.blogger.com. When you pay for their paid service, you can claim yourwebsite.com.
It seems blogger extension websites get good organic traffic as well. And although they completely lack a unique design features, and almost all designs look alike, it is a great way to begin your blog.
WordPress
WordPress is one of the platforms that changed the whole blogging environment. It has one of the best blogging functionalities. Its ease of use and good user base makes it best for blogging. You will find every plugin that could help you add functionality for your blog. And most of these are offered for free on the WordPress plugin website.
Not only that WordPress is the number one content management system out there and more than a third of websites in the world are hosted on word press.
WordPress comes with two forms as well: free and self-hosted. The free version is wordpress.com, and you can create as many free blogs as you can. However, your website will be with extension wordpress.com
If you are serious about blogging, the self-hosted is your choice. Once you decided on your topic and purchased your domain and hosting, and purchased your premium theme, then you can install WordPress on your hosting and start from there. In both cases, WordPress is a free platform.
Which one should you choose? I am blogging on WordPress since the beginning. And I still enjoy it. I believe it is still one of the best platforms out there. Bloggers also prefer Wix for its security and other factors are managed by the company. Others also complain about the price.
If you can not decide, go with wordpress.org. Buy your own domain and hosting. And go with WordPress.
How Do I Start Blogging?
Today, starting a blog becomes a few steps process. The hardest part is finding what to blog about and finding a good name.
This also became redundant as names that used to be deemed as bad are getting traffic.
Today, the hardest part of starting a blog is providing value. It is about writing good content, and follow up with your audience.
If you are not ready for good content, and if you don't have the time or energy to write continuously, this may not be for you.
So, how do you start a blog?
Select a Good Niche.
What is a blog niche? A good niche is the one that has a demand. The niche should have a problem that needs an immediate solution.
A woman who has sudden acne needs a fast solution. Someone who is laid off their work needs fast money for the next rent.
If you can help them get what they are looking for, then you can start there.
A good niche is where people are looking a solution for.
Choose Your Domain
What is a blog domain? and how do you get one?
Once you get your niche, the next step is to find a name for it. Unlike a human name, a blog name is unique to the blog.
Not two blogs have similar names. Instead, they can have similar names with different extensions. This sometimes may bring copyright issues, especially if the prior website is already established. Don't start similar content with a website already established.
Many marketers raise the issue of Lifehacker and lifehack, two blogs who one followed the other. They used to share traffic as the audience wrongly click one instead of the other. There was a constant bashing as they claim one copied the other.
Find your domain name and launch your website.
Choose Your Hosting
There are hundreds of hosting websites out there. Some are mediocre, and others have the best options and price range.
I have found bluehost to be the best for beginners and advanced.
Whatever your hosting plan is make sure that your server uptime is close to 100 percent. You can't afford to see your website down as it may lose you traffic.
A good hosting has a good support, affordable options.
Design Your Website
WordPress is the best option on the market. It is free and easy to use. I can not stress this enough. WordPress makes your life easy. Once you get your hosting information, sign in, and install WordPress. It is easy to process.
You have two options here. You can use free themes or you can purchase one with a good backend and options.
What is the blog theme? A blog theme is simply a design, a code, that you install and use without further coding.
Create Your Content
This is an important part of your blog. Find keywords that people looking for and give them a solution. Go for easy to rank keywords when you are starting. Don't engage in the competition.
What is a Blog Traffic, and How to Get one
Getting traffic is easy if you have content that people are looking for. Go and visit quora, you will get many people having similar questions. Answer their questions and guide them on your website. Once they do, read the next step below.
Pinterest is another good social media to get traffic. Use Canva to create your post.
SEO is another method to rank on search engines. Use plugins such as Yoast and rankmath.
You need to have a connection with your audience. You need to have their contnact and write them when ever you need to share. They also should be able to ask and engage.
Once you get traffic to your website, create a free download page and ask people to enter their email to get the ebook.
With this you get their contact email.
What is a Blog Monetization?
This is important. Use Ads such as Adsense and media.net to make some money. Adthrive another option. Ask companies in similar niche to advertise on your blog. (you many need a traffic to do that) Banner ads are a good option to get money.
Affiliate marketing is a way to make a commission promoting and selling other's products.
Selling your products- This is the best option. Because you can make money by allowing others to be your affiliate. If you sell a product a day for 200 dollars, and you take half, then you make 3000 dollars every month. The rest half could be a payment for an affiliate or for tax.
How Much Does It Cost to Have A Blog?
You need hosting, domain registration, theme design, email list collection software and more. Everting could cost up to 100 dollars per year.
What Is A Blog Content?
Blog content is a necessary part of blogging. Content is the primary part of a blog. Without a valuable post, your blog will not be more than a cute website.
Consider there three guidelines while preparing a blog content.
1-Blog topic– your blog topic should solve a certain problem.
2- Length of Post– These days the length of a post is increasing randomly. Many of the ranking blog posts have 2000 words per post. The more you write in a post, the more you differentiate your self from the pretentious majority.
3-Header– Your title, and subtitles play a great role in your blog content. The blog posts that attract attention have a good title. A good title promises something or solves a problem.
4-Images– Images used to be hard to find some years back. Now, you can find royalty-free, completely free images that you can use even without giving copyright notice. Use pixabay, pexels, and unsplash.
You also can use canva, editing platforms for social media posts. This is one of the best in the market and also one of the most generous, in my opinion. Find hundreds of free images, free templates, and drag and drop design tools. You can also upgrade to premium for more tools.
What Is A Blog Optimization?
Do you remember the time where websites used to keyword stuff and write a French like posts that an ordinary English reader would not understand? The marketers used to write for the keyword only, and they over use it only to write a complicated post.
Others were only short posts with keywords in the domain, header and content. The posts in these days were only for traffic only, not to solve a problem. Unfortunately, these trash blogs had stormed search engines and on top.
When Google changed its algorithms in the mid-2000s, everything changed. The real blogs stayed on top and the rest lost everything.
Today, a post without keyword optimization may not get organic traffic.
SO, what is a blog optimization?
Blog optimization is preparing a blog for a certain keyword, and write a content to rank for that keyword. For example, if you are in a fashion niche, you can imagine how hard it would be to rank for the word 'fashion'.
Why? Because everyone is trying to rank for that keyword. There are probably thousands of blogs that have already worked hard to rank for that keyword. And especially if you are new to the industry, it would be improbable.
So, what should you do? The first thing you need to do is to find keywords that people are using to search. For example, instead of going for fashion, necessary, a young woman may search, 'a dress for the first date' or 'what to wear to prom night.'
This we call long tail keyword.
Longtail keyword has low competition since many bloggers are competing for single- or double-word keywords.
Next, install SEO plugins.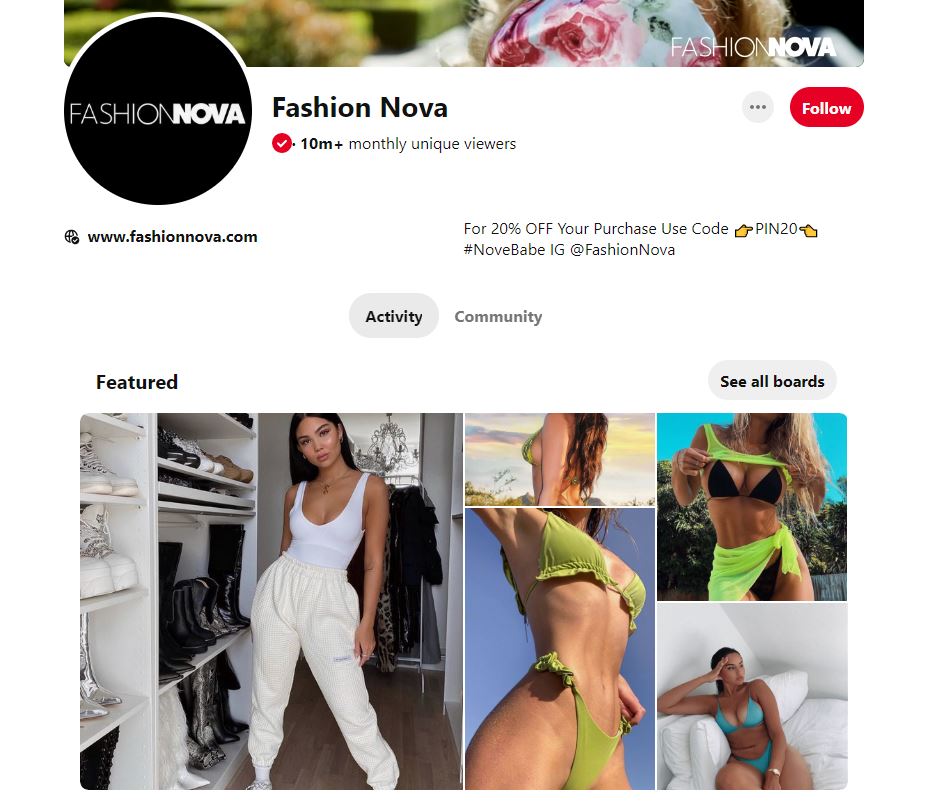 What is a Blog Promotion?
Without a traffic a blog is not useless as well. Imagine you write a great post, and you publish it and not one comes to your website. It is a pity. It is useless.
Then you need another hat, that is a technical hat. You are responsible for your blog traffic. You need to balance between content and traffic.
If you work on your SEO like we discussed above, you will get organic traffic. But this has its own challenges. Getting organic traffic on google for example, takes as fat as 6 months. Second, your posts will be competing with other already established blogs. This makes organic traffic hard to get fast.
What else can you do to get traffic?
Three options. One is social media traffic, and two, paid traffic, third, guest blogging.
Social media traffic is the best option. Pinterest and YouTube are the top options. Unlike Facebook, Instagram and twitter, Pinterest and YouTube traffic ranks for long time. These three-social media are rather trend type posts that goes out once they get their time.
Pinterest and YouTube content stay long and rank better and better through time.
It is easier to rank on the Pinterest and YouTube than google. Paid traffic is the fastest traffic. However, if you are a beginner, this is not sustainable way of getting traffic.
Guest blogging brings ling term traffic. It also increate your backlink, giving your blog a boost on search engines. Not only guest blogging, blog commenting, and links from other websites and forums also increase your traffic.
What Is A Blog Traffic Analytics?
Now you got your traffic, how do you know you are getting one? This is a necessary part of blogging.
Google Analytics is the best option.
Google analytics will give you your blog traffic based on location, geography, audience's technology and more.
Traffic analytics helps you to improve your website based on your post performance, page visit, technology in use and more.
Finally, What is a Blog.
So, what is a blog? A blog is the best way to solve the problem. It is a tool to communicate with the world. If you have a company or if you have knowledge that you can share with the world, then you need to have a blog.
Find a topic where you can be an authority, and help others. Then purchase hosting and a domain, and just start your blog on WordPress.
Put an effort to creating a valuable content. Solve your reader's problems. Offer them a value. In return collect an email. Maintain your relationship.
Then use the traffic to your own advantage. No effort should go without celebration. Therefore, sell your product and make money. Use Ads and sponsored posts to finance your blog.
We covered the basics such as: what is a blog, why a blog, what is a blog niche that makes money, how to start a blog, what is a blog platform that makes life easy and more.
If you have questions, comment below or contact us.